Custom Treatments in Lago Vista, TX
Your overall home appearance communicates so much about your personality and style. Many homeowners are aware of this, and that's why they would prefer decorating their homes themselves, instead of hiring a professional to do it. 
The same is true with treatments; some people would prefer designing their home treatments. However, it's one thing to shop for treatments, and it's another knowing how to correctly install your choice in your windows. The best course of action is to work with a professional who can customize your treatments while also incorporating your personality.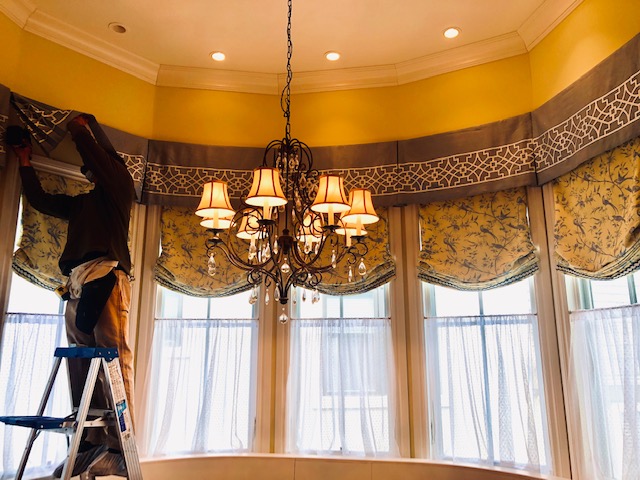 Residential Treatments
Apart from accurate treatment measurements, a professional will also be able to blend your choice in with the rest of your home décor. At Eastcreek Designs, L.L.C., we source and install your residential window treatments professionally, making sure that you are proud of your final treatments.
Treatments
For custom residential treatments, Eastcreek Designs, L.L.C. treats each of our clients as individuals, with unique needs. With us, no one design fits every home or space. We will consider your needs, and work with you until you love your new treatments.
Drapery
For drapery treatments, there is an endless list of fabrics you can choose from. These fabrics can come in several colors and textures.
So, following the style you want in your home, we can create drapery treatments for your home to ensure that you love what you see.
Traditional Design
Traditional treatments have been around for years, and bring a classic style to your home. 18th-century designs inspired these treatment options, and they can include both draperies and shades.
Contemporary Design
Contemporary treatments are generally more simple aesthetic designs that include neutral colors, clean lines, and modern accessories. These treatments have a wide variety of designs to choose from, and many can complement a range of home styles.
Commercial Treatments
Whether you have a grocery store or a commercial construction business, your windows will influence your brand's appearance to potential customers and clients. Your windows can also make your employees more comfortable while they are at work.
By working with Eastcreek Designs, L.L.C., you can be sure you will be saving money on the commercial window treatments you need. We pride ourselves in our easy access to mechoshade, which guarantees you affordable prices. In addition, we are excellent at completing large-scale projects, which means you can relax as we handle your treatments.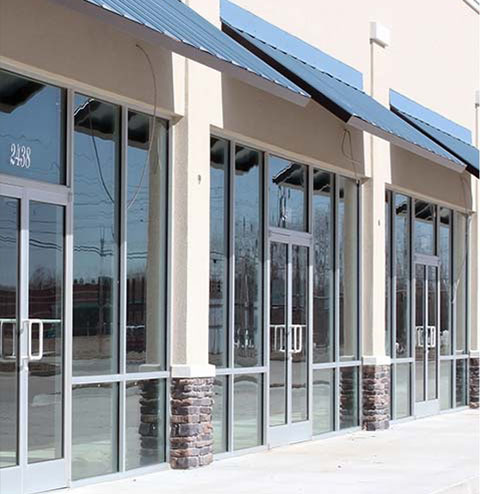 Commercial Treatments
Commercial treatment projects require a lot of expertise and reliability to be done properly. You don't want to hire a company that will leave your projects unfinished. For commercial treatments, we will ensure that you are satisfied with the look and design of your windows in a variety of settings.
Office Treatments
When giving your office a fresh new look, your windows must not be left out. Custom office treatments will give your office a fresh look that can, in turn, affect the productivity of your teams.
Drapery
Draperies are not only meant for residential spaces, and there are a variety of commercial custom draperies that can complement your office perfectly. If you want to learn more about how drapery elements can work in your office or business, please do not hesitate to reach out to us to speak with a member of our staff.

MechoShade
MechoShade is an excellent option for commercial and even residential treatments, but it does mostly currently see commercial use. MechoShade, like most other treatments, offers solar protection and a touch of aesthetic qualities. However, MechoShade is unique as it allows the occupants to have an unobscured view from inside the building. If you have more questions about how these mechanical shade options can work for your business, please do not hesitate to contact us.
Do You Need the Help of a Professional Treatment Service?
If you are looking to update the visual appeal of your home or business, you can't forget your windows during this update. If you have questions about our services and how we conduct them, please do not hesitate to contact us at Eastcreek Design, L.L.C. to learn which option is going to be right for you.
Treatment FAQs
Do you offer consultations?
Yes, we offer free consultations to our clients. These consultations will allow us to determine exactly what is needed in your space, and the best options available to you.
How will I know what style will work best in my space?
As part of our consultation, we will be able to provide a series of recommendations based upon your interior design aesthetic, and your home or business construction style.
Do you have child-safe treatment options?
Whether yours is a residential or commercial treatment, we work hard to provide child-friendly options when necessary. For example, we have the Norman Window Fashion Smart fit shade that can be opened from the bottom or the top.